"You don't have to eat less, you just have to eat right" sums up the menu of the Little Wonders cafe. Located just a stone's throw from the SS18 LRT station, this spacious cafe is operated by co-owners, Edward Lee and Mark Chong. Both are family men with plenty in common. Life-long Subang Jaya residents, fitness buffs, former state swimmers and both of them switched careers midway for their passion in the F&B industry.
Little Wonders offer a western-style menu with a variety of salads, burgers, sandwiches, pastas, grilled meats and eggs. If you are an egg lover, you will love this place. Their yolks are cooked to perfection and served with a variety of dishes. If you just want pure eggs only, try the Turkish-style poached eggs.
My personal favourite is the herbs infused chicken. A generous portion of tender chicken cooked in herbs and garlic broth, an interesting cross between Western and Chinese cuisine. Still on the topic of chicken, the towering chicken burger is more than a mouthful, stacked high with two patties and an egg.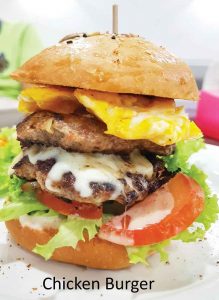 What are the best sellers at Little Wonder?  They claim it's their Honey Garlic Chicken, Spicy Prawn pasta and House Egg Benedict. I didn't try any of this three, so if you do, leave us a short review.
If you are wondering about the coffee, throughout the meal, you will hear and whiff fresh coffee beans being grounded.
Edward, who is also a fitness trainer, shared, "food is as important as exercise. Diet and training are interdependent." If you are a fitness enthusiast whose personal goals seem elusive, you might want to drop by for a chat with Edward.
As for pricing, considering they serve healthy, hearty meal, the price range of RM12- RM20 per mains is very reasonable.
Parking could be a challenge during peak office hours, otherwise it should not be difficult to find a parking, or ride the LRT in. The one thing to note is the taller than usual staircase leading from the street to the entrance, that may be challenging for the elderly or disabled. Inside the cafe, you will find a cozy kids' corner with plenty to do. The venue and menu makes Little Wonders a good option for family lunch and dinners, especially if it's a large group.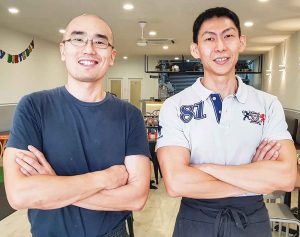 Little Wonders cafe is open daily from 10.30am to 9pm, except Wednesdays. Located at 51, Jalan SS 18/6, Subang Jaya, along the same row as Ruang event space. Waze: https://waze.com/ul/hw281rtu88
The author, Adrian Lim, is a lifelong Subang Jaya resident; calls himself a makanthon-er who enjoys trying out new food joints. Do you have suggestions of interesting food places in and around greater Subang Jaya he can review? Drop us a line at [email protected] Reviews are unsolicited.