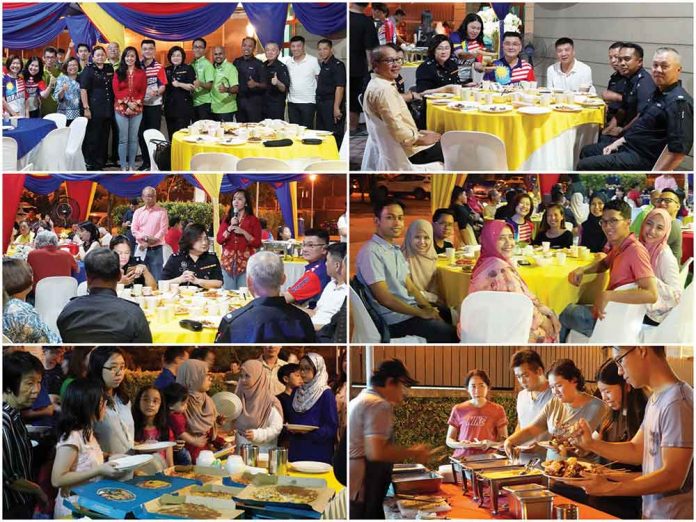 THE full spirit of Merdeka could be felt across the USJ17 Restrees neighbourhood when this close-knit community got together for an evening to celebrate the National Day.
All dressed in the national colours of the Jalur Gemilang, members had a good time enjoying the wide variety of food served by the poolside at the clubhouse.
They were joined by ADUN Subang Jaya Michelle Ng, MPSJ councilor for Zone 3 Lee Jen Uyin and members of the police force from IPD Subang Jaya led by DSP Tan Nam Seng.